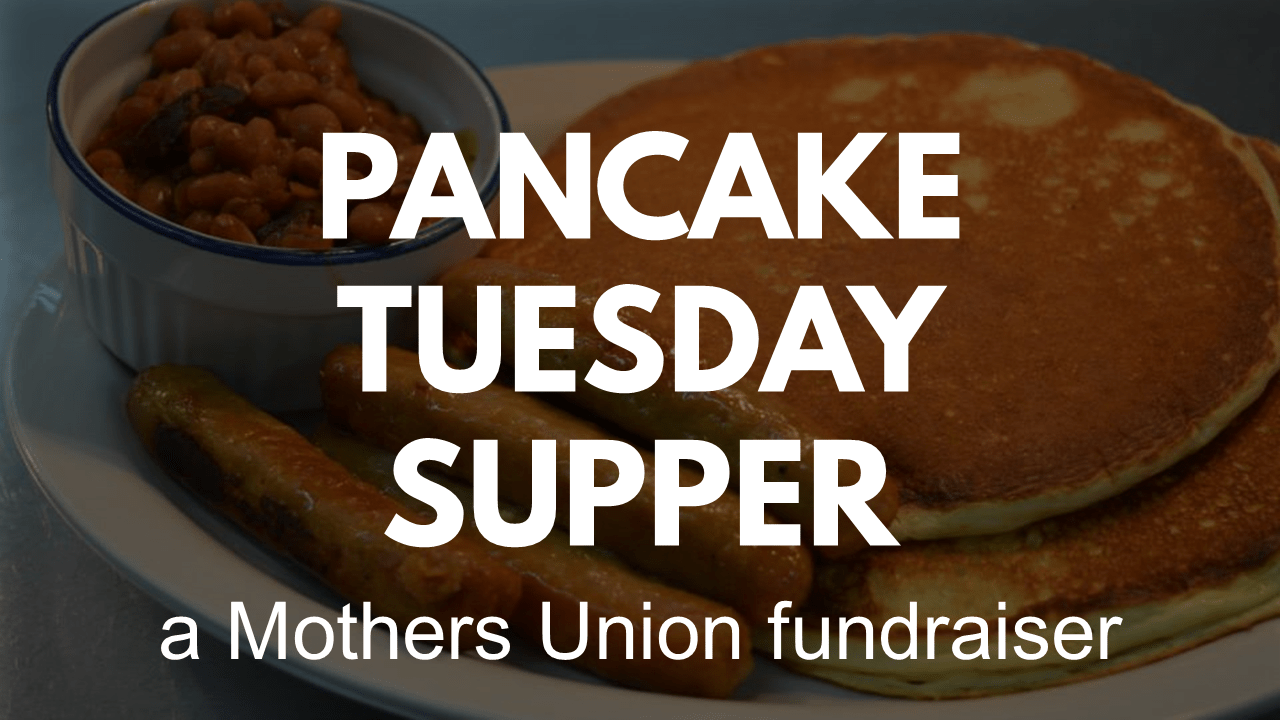 February 21st, 4:30pm to 6:30pm
St.Paul's Mothers Union will be hosting a Fundraiser Pancake Supper at St.Paul's on Shrove Tuesday, Feb. 21st.

Meal: Pancakes, Sausages, Beans, Coffee/Tea, Gingerbread for dessert.
Price: 12$ a plate, 30$ a family

All proceeds will be used to support the ministry initiatives of St.Paul's Mothers Union.